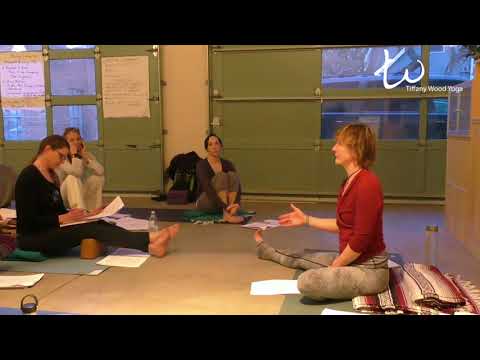 Languaging Your Teaching
Teaching yoga gets all the way down to your choice of words. Enjoy this video from a Tiffany Wood Teacher Training, where we indulge in deep conversations about language and word choice. 
watch now »
Laughter Yoga to Lighten Your Load
Not only does laughter release endorphins, it also fosters brain connectivity, relaxes the body, improves the function of blood vessels and increases blood flow. Laughter can also lighten anger's heavy load, and according to some studies, can even help you live longer!
read more »